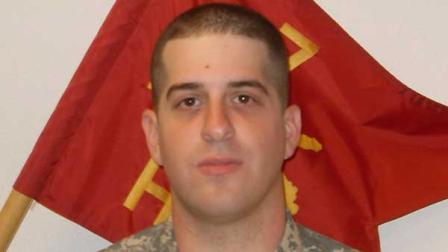 With a war that's lasted longer than any other, the reality is that if you wait long enough, sooner or later the statistics will catch up with you. More than 250 Illinois soldiers have given their lives for our freedom. Now that number has grown by one.
Pfc. Michael Olivieri and four others belonging to the 1st Infantry Division in Fort Riley, Kan., were killed in Baghdad when insurgents launched an attack on their base, division officials said. The soldiers deployed to Iraq in November 2010.
They were part of the 2nd Advise and Assist Brigade, supporting the development of Iraq forces and the improvement of civilian life in central Iraq.
Each of the soldiers had served less than two years and each was on his first deployment.
Homer Glen is a small but close-knit community, where plans are already being made to honor Pfc. Olivieri in the form of a special memorial at the Homer Township Public Library, where his mother Jody works. They are creating a "Heroes" quiet reading room as part of a library expansion to honor the 26-year-old soldier and others in the military.
Olivieri was due home on Monday June 13, which would have been his one-year wedding anniversary with his wife Sharon, and was also due to attend his sister's wedding on the 25th. All of this makes his death especially hard for his family and friends to take. From all accounts, however, they have been nothing but proud of his service to his country.
Olivieri was a 2002 graduate of nearby Lockport Township High School and attended Southern Illinois University. He also started and played in a local band called The Moops. His friends called him, "The glue that held us together."
Hundreds of mourners of all ages turned out this morning to honor U.S. Army Pfc. Michael C. Olivieri during the soldier's funeral procession through Homer Glen en route from the Modell Funeral Home to Abraham Lincoln National Cemetery.
The funeral procession included about 200 vehicles. En route to the cemetery, it passed by crowds of supporters gathered on all four corners at all the major intersections along the route in Homer Glen. Other towns took part in paying tribute, too, with fire departments using their ladder trucks and flags to form arches across the roads.